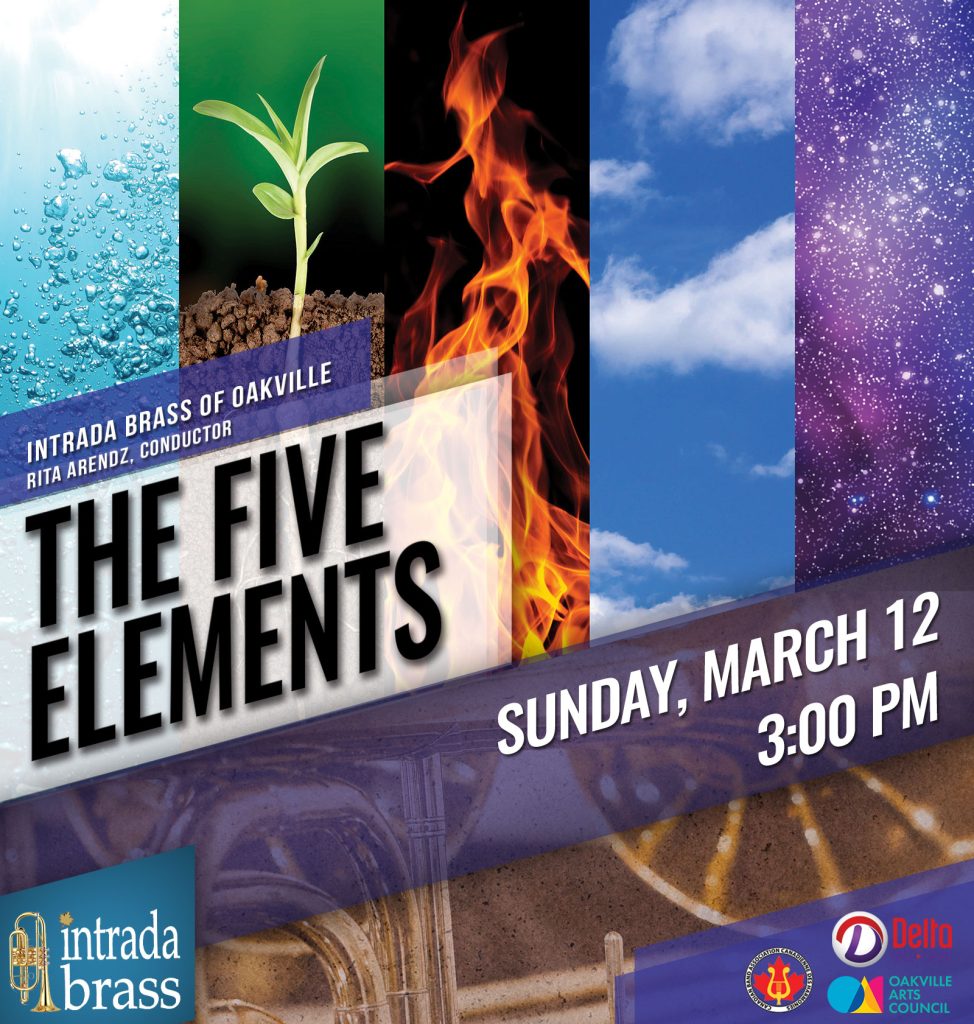 Sunday, March 12, 2023 – 3:00 PM
The Five Elements
Rita Arendz, conductor
Over 2500 years ago, philosophers explored the forces of nature – we still are.
Join the musicians of Intrada Brass of Oakville as they explore these classical elements through their depiction in music.
Tickets: $20 / $15 / Children under 10 yrs FREE
Available at the door or click 'Get Tickets' to purchase in advance
About Intrada Brass
The Intrada Brass is dedicated to furthering the Brass Band tradition in Canada and fostering the development of Canadian composed music for Brass Band. The ensemble presents three concerts throughout the year and has been working in local schools presenting concerts and workshops for students in all grades. This year a ten piece group performed for 3500 students in Oakville and Milton. Intrada has also collaborated with other music ensembles in the region such as the Halton/Mississauga Youth Orchestra, Halton District School Board, St. Jude's Church Choir, McMaster University School of the Arts and Master Works of Oakville.