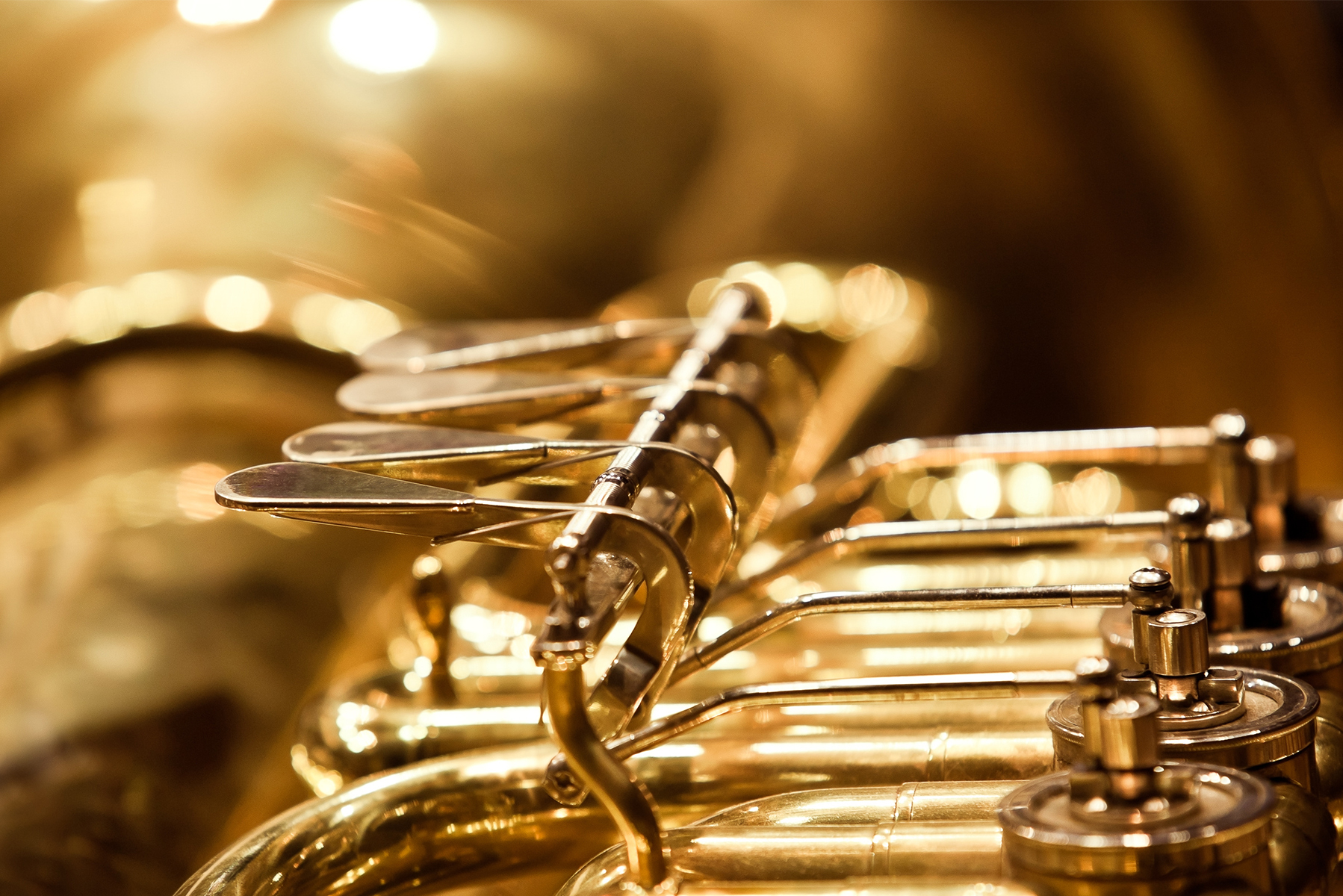 Intrada Brass
The Intrada Brass is dedicated to furthering the Brass Band tradition in Canada and fostering the development of Canadian composed music for Brass Band. The ensemble presents three concerts throughout the year and has been working in local schools presenting concerts and workshops for students in all grades. Intrada also presents concerts to local retirement residences through our outreach programs.
In 2019 a ten piece group performed for 3500 students in Oakville and Milton. During the pandemic Intrada participated in the Town of Oakville's virtual Canada Day celebration 2020 and has produced 2 digital concerts. Intrada has also collaborated with other music ensembles and arts organizations in the region such as the Halton/Mississauga Youth Orchestra, Halton District School Board, St. Jude's Church Choir, McMaster University School of the Arts, Master Works of Oakville and the Joshua Creek Heritage Art Centre.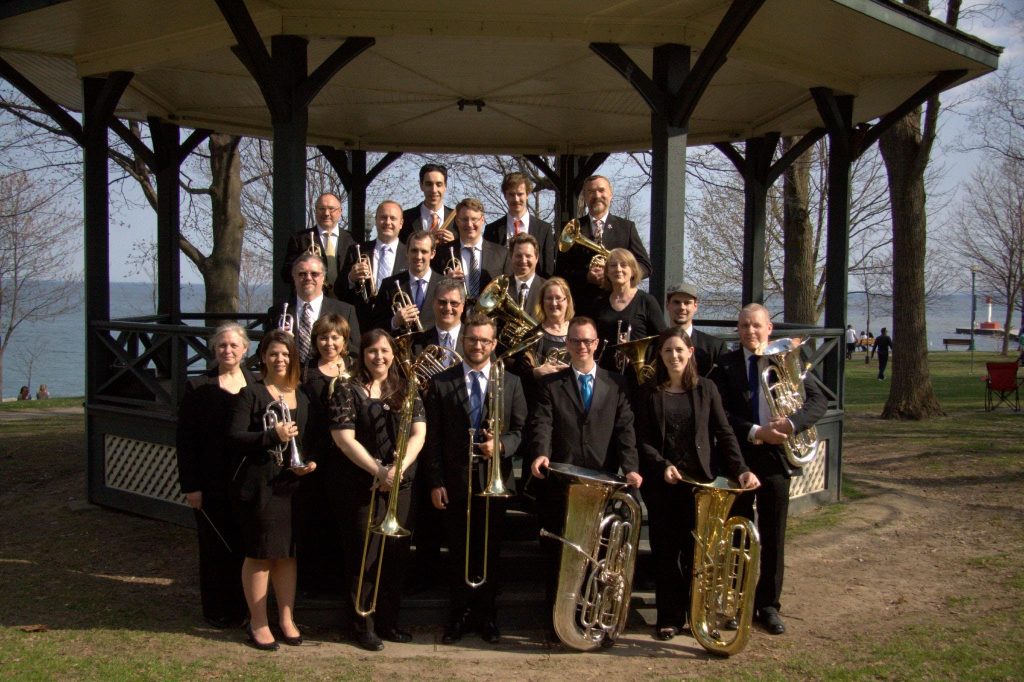 Soprano
Ron Heintzman
Cornets
Brendan Cassin*
Harrison Venables
Joe Krommenhoek
Sarah Hameon
Curtis Metcalf
MaySon Scanlon
Sophia Franc
Johanna Quartel
Flugel Horn
Susan Barber Kahro
Horns
Rita Arendz
Jason Locke
Anneka Geddes
Baritones
Ken Rawlins
Fred Haire
Trombones
Barrington Venables
Shelly Charlesbois
Peter Chang
Euphonium
Mike Hetherington
Michael Fraser
Eflat Basses
Robert Brown
Bob Owen
BBflat Basses
Ian Feenstra
Richard Jatiouk

*On Leave
Intrada Brass of Oakville
Daniel Warren Appointed as Music Director of the Intrada Brass of Oakville
Oakville, June 21, 2023 – The Intrada Brass of Oakville proudly announces the appointment of Daniel Warren as its new Music Director, effective immediately. With an impressive career as a conductor, composer, arranger, and accomplished trumpet player, Warren brings a wealth of experience and musical excellence to the renowned British-style brass band.
Warren's appointment represents a significant milestone for both Intrada Brass and the esteemed conductor. In his statement, Warren expresses his enthusiasm, stating, "To take the helm of this exceptional ensemble is an immensely rewarding and fulfilling opportunity. I am absolutely thrilled to join the incredibly talented and dedicated musicians of Intrada Brass in their pursuit of musical beauty and excellence."
Daniel Warren is a highly accomplished conductor with an extensive portfolio. He has collaborated with renowned orchestras worldwide, including the Kitchener-Waterloo Symphony, where he served as Resident Conductor for fourteen years. His performances with orchestras such as the Toronto Symphony Orchestra, National Arts Centre Orchestra, and Colorado Symphony Orchestra have garnered recognition and have been featured on CBC radio.
In addition to his conducting career, Warren is a notable trumpet player, having held positions in the Kitchener-Waterloo Orchestra and the Canadian Chamber Ensemble since 1982. His trumpet skills have been showcased in performances across the world including Ontario, Eastern Canada, the United States, Europe, and South and Central America
.As Music Director of the Intrada Brass of Oakville, Warren will help shape the ensemble's artistic vision, guide its musical development, and collaborate with the talented musicians to create captivating performances. His appointment reflects the organization's commitment to artistic growth and providing exceptional musical experiences to the community.
"We are delighted to welcome Daniel Warren as our new Music Director," said Susan Barber Kahro, Chair of the Intrada Brass of Oakville. "His remarkable talent, leadership, and vision align perfectly with our organization's values. With Daniel's guidance, we are confident that the Intrada Brass will continue to captivate audiences with their passion, precision, and artistry."
The Intrada Brass of Oakville is a highly regarded brass ensemble known for its outstanding performances, commitment to musical education, and community engagement. Under Daniel Warren's leadership, the ensemble will continue its tradition of excellence, expand its reach through innovative programming, and create compelling performances.